Unsurpassed. In every way.
The ultimate in comfort, complete with friendly Western hospitality, the Lodge is the perfect place to begin a day of adventure or end it with stories ready to be told.
After a full day of fishing and a meal to remember the, Lodge offers a number of choices to complete your day. Maybe a good game of poker with friends. Maybe some good conversation sitting in front of a crackling fire on a chilly evening. Perhaps a cigar and a beverage of your choice on the deck watching the evening colors paint the hills in the distant. A fire pit by the river offers a great opportunity to star gaze at the millions of bright stars overhead. Whatever your choice it will be the end of a great day with more to come.
The Bighorn River Lodge is crafted in the log-style construction that is representative of historic Montana. Guests enjoy luxurious double occupancy rooms that have been updated and renovated for your comfort. Each room features a pair of soft, warm beds adorned with fine linens, a private bathroom and plush accommodations. King size beds are available for couples on request. The Lodge comprises of five different bedrooms each with it's own unique personality and décor. With the addition of the Caddis Cabin, we can easily accommodate groups up to fourteen.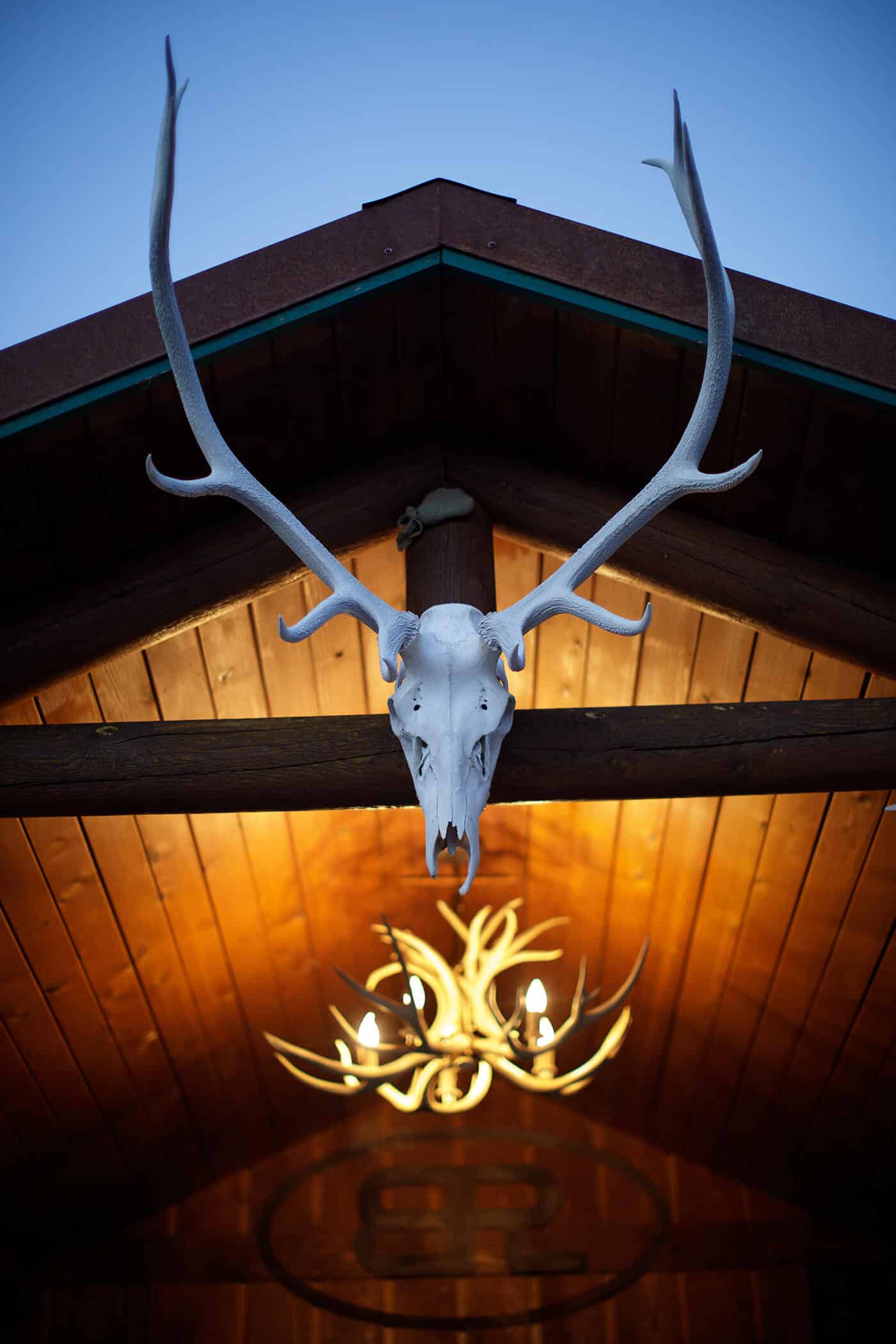 A warm and inviting hearth room is where most guests congregate to swap stories of the big one that didn't get away. Enjoy a crackling fire in the fireplace and delicious hors d'oeuvres. Step out onto our spacious deck and take in one of Montana's breathtaking sunsets while the finishing touches are made on dinner.
Whether sharing your passion for fly fishing with family and friends or corporate clients, the Bighorn River Lodge caters to groups of all kinds. With first class amenities, experienced guides, professionally prepared meals, and riverfront access, the Bighorn River Lodge offers everything you need to create a unique and unforgettable experience.