Unsurpassed. No matter what you desire.
As if the memories aren't enough to take home with you. Our well-appointed fly shop offers everything you may need during your stay and many more keepsakes to take home with you.
Our guests are always impressed with our small but very well stocked fly shop which carries the best products in the industry. We sell Scott Rods, Lamson Reels and AirFlo fly lines along with a full array of fly fishing supplies. We offer Patagonia and Simms clothing from the season's latest styles and lots of hat selections with our famous BRL brand. Given our remote location we always stock seasonal needs, warm gloves for cold hands and sun gloves and Buffs for the heat.
Guests at the Bighorn River Lodge can't help but be lured into our well stocked pro shop. The lodge's fly shop offers a variety of fly fishing equipment that will enhance every anglers enjoyment during their Montana trout fishing vacation.
The Bighorn River Lodge fly shop is proud to offer Scott fly rods, Hatch reels, WaterworksLamson reels and name brand gear. We offer a full selection of fishing tools and items you may need in order to make your Montana trout fishing trip as enjoyable as possible. You will also find comfortable Simms and Patagonia fishing apparel, along with souvenirs and mementos to commemorate your visit.
Need a gift to take home? Choose from some Huckleberry Jam, an inlaid scrimshaw knife, a coffee mug or flask with our brand, or our very popular selection of Native American jewelry. Forget something? Just ask and we will do out best to find what you need?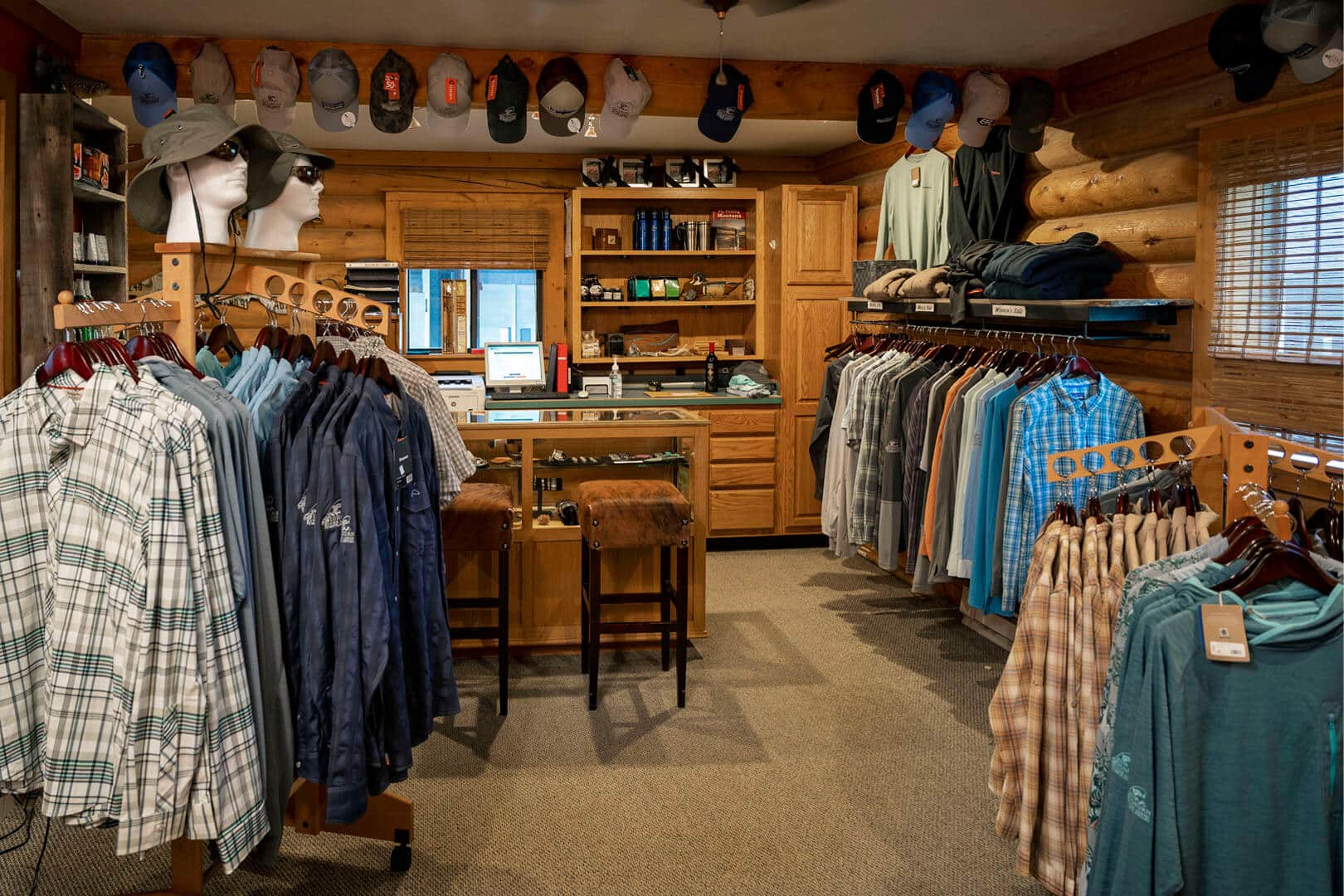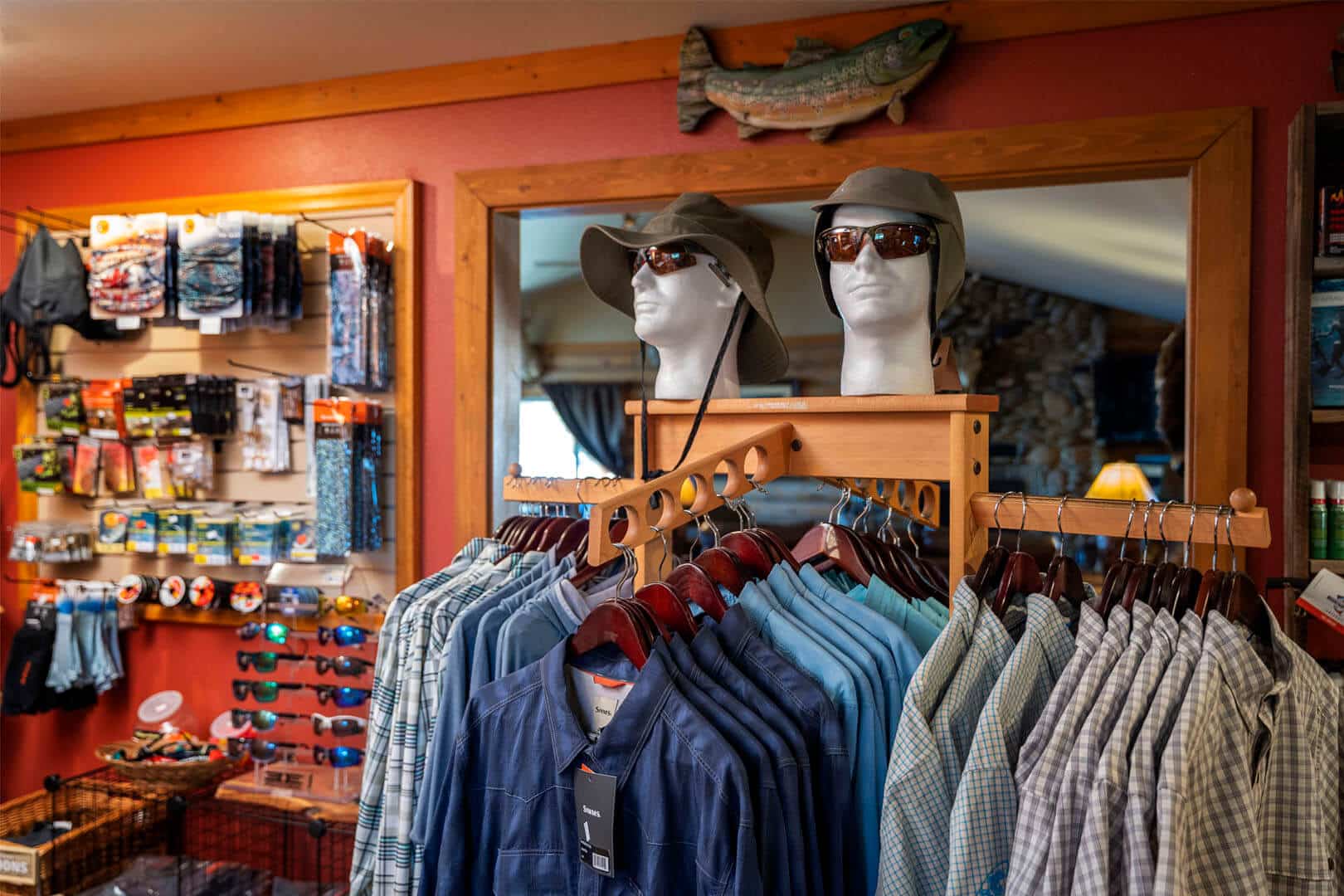 Rental gear
All anglers are encouraged to take advantage of the rental gear we offer. Scott Rods and Lamson reels as well as Simms and Patagonia waders and boots in a wide variety of sizes are available to rent during your fishing trip to Montana's Bighorn River. You can avoid the hassles of packing your own bulky, personal gear and make use of ours. Plus, you won't have to worry about packing wet waders and soaked boots in your luggage for your trip home. The top Montana trout fishing experience deserves quality gear. We want to ensure your vacation is the best it possibly can be. Avoid the aggravation of equipment malfunctions or the discomfort of leaky waders.
Premium rental gear and tackle……..$45 per day
We currently rent the following quality equipment:
• Hatch and Lamson reels
• Scott A-3, A-4 and Flex Rods
• Rio and Air Flo Fly Lines
• Patagonia and Simms Breathable Waders
• Patagonia and Simms Boots with Felt Soles