Unsurpassed. Western hospitality.
For generations, those of us who call the Western United States home have embraced hospitality as how you conducted yourself in life and in business. At Bighorn River Lodge, you'll experience a culture of hospitality, fair play, loyalty, and respect for each other and the land.
Your hosts, the Rolph family.
In April of 2007, Dee and Darrell Rolph along with their son Cody bought the Bighorn River Lodge from the previous owners and founders, Phil and Patty Gonzalez. With a lifelong shared passion for fly fishing, they had a vision to renovate the existing lodge and create a location where they, as well as others, could enjoy the world class fishing of the Bighorn River.
With a lot of hard work from Cody and a dedicated staff, the Bighorn River Lodge has become THE premier lodge on the Bighorn River.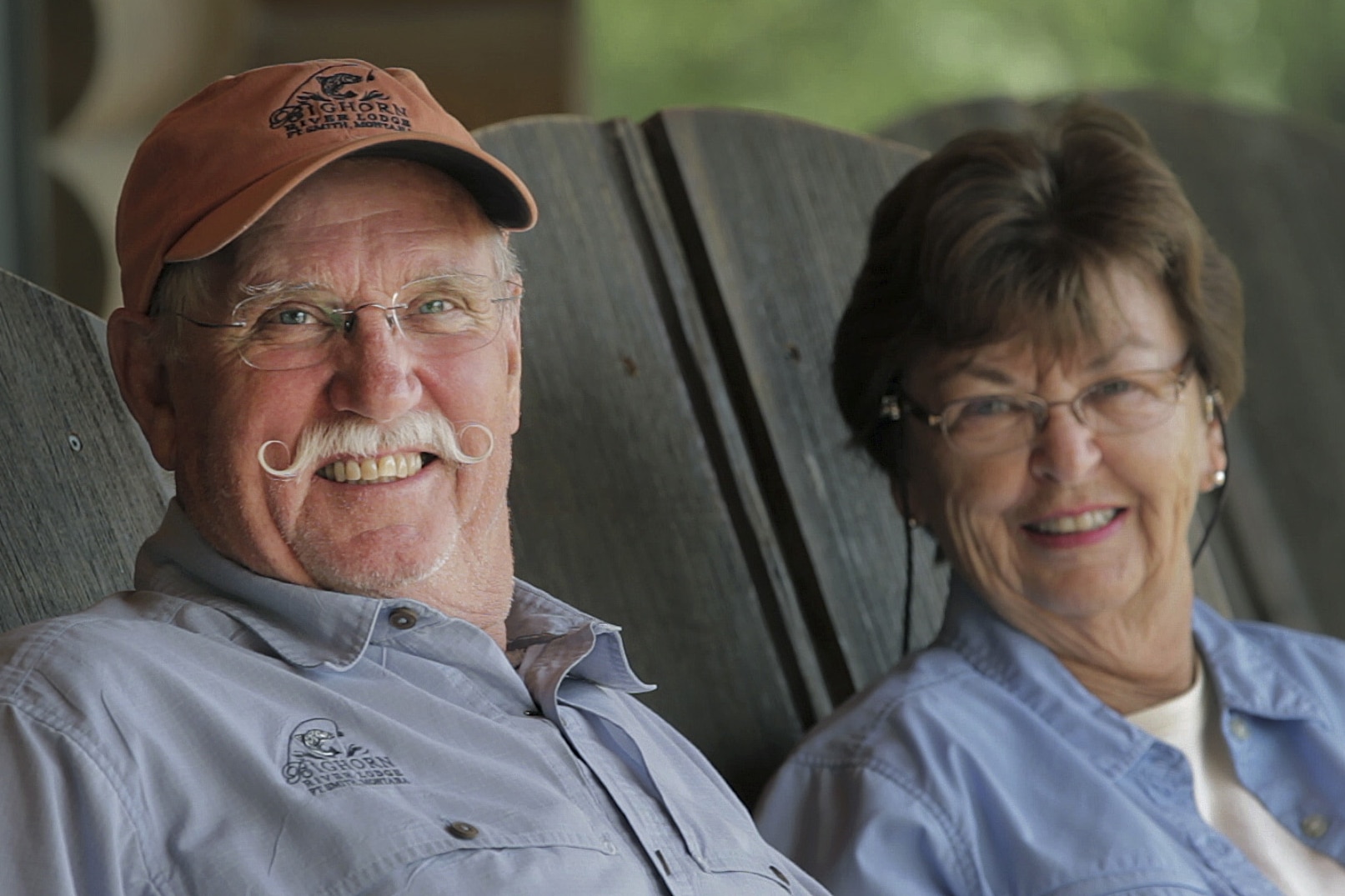 Rick and Cheryl Gehweiler
Waiting for you on the front porch are Rick and Cheryl Gehweiler the lodge managers, whose warm and genuine welcome make you know we are "home."
The lodge welcomed Rick and Cheryl Gehweiler to the team as general managers in the summer of 2012. Their backgrounds in property management, hospitality, and fishing brought a fresh outlook to the lodge dynamics. Avid fly fishermen, they have spent much of their free time fishing in the Northwest, parts of the Bahamas and Yucatan. Prior to their employment at Bighorn River Lodge, Rick and Cheryl had been fishing Bighorn River each summer for almost 20 years. Their friendly attitudes, attention to detail, and fishing expertise ensure that every guest has the experience of a lifetime.